Slideshow of the Victoria & Albert Museum
Wednesday: Our group once again received an exclusive, behind-the-scenes tour of the
National Art Library
at the
Victoria & Albert Museum
.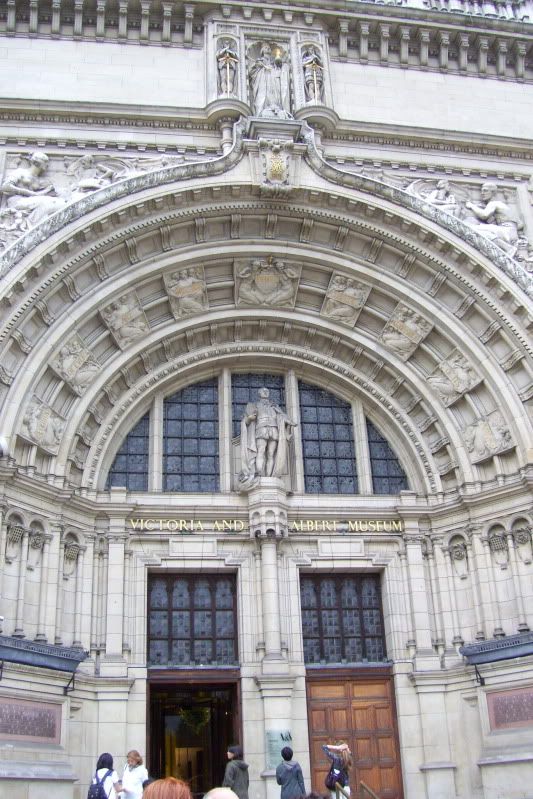 The National Art Library joined the Victoria and Albert Museum in 1857.
The library is a public reference library and researchers may obtain a Reader's Pass to view materials in the Reading Rooms. The library also serves as the Victoria and Albert Museum's curatorial department for the art, craft and design of the book. Of the two Reading Rooms within the library, the first is a silent room and the second has computers for online access to catalogue and databases.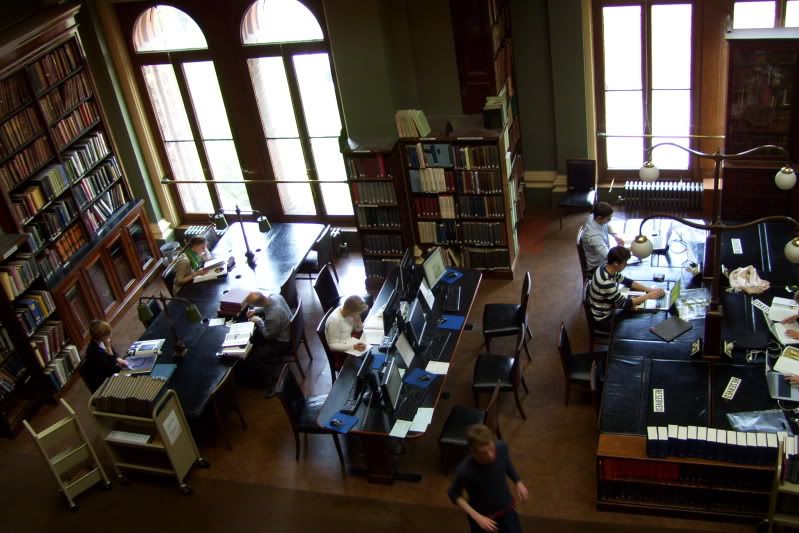 The collection has over two million items and growing. The materials are under closed access, so patrons must order their materials with a Requisition Form and the librarians will fetch the items from the stacks. The library uses an in-house classification system, except for the ready reference items which are shelved in Dewey Decimal classification. The collection holds books and periodicals in every major European and Asian language. There are 8,000 periodicals of which 2,000 are current publications. The library uses COPAC which is a union catalogue used in 25 major institutions in the United Kingdom. The museum budget allocates the library budget. Most of the collections budget is spent on journals. The library does no weeding except for some of the Reference collection.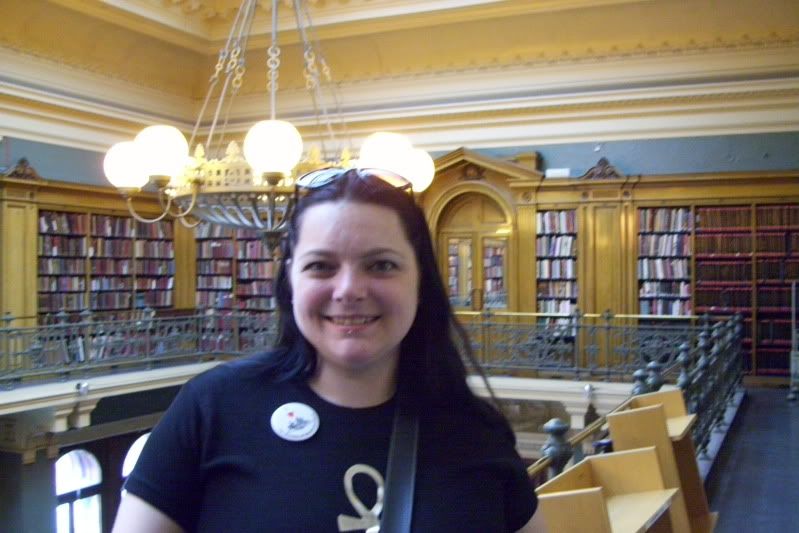 We also had the opportunity to view some very special collections up close. Of special interest was William Shakespeare's First Folio from 1623: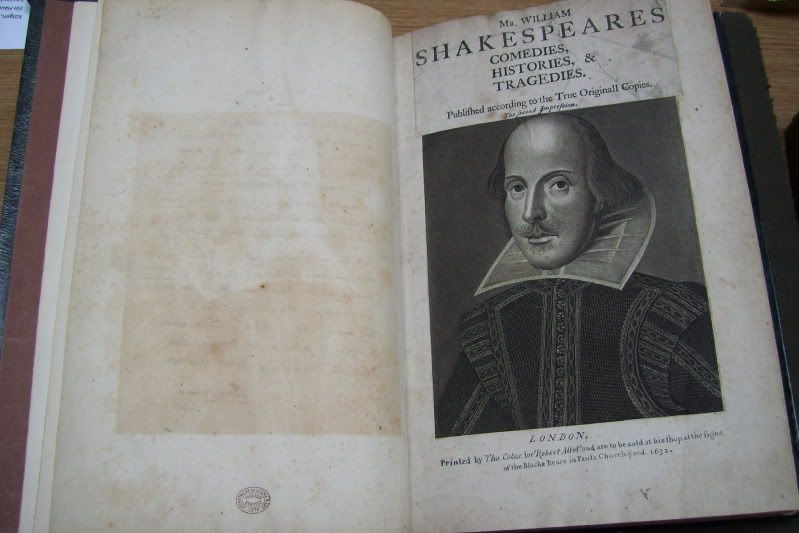 Some books in the collection are preserved for their artistic value, since it is an art library, of course! This cut-up comic book from 1969 is considered Pop Art: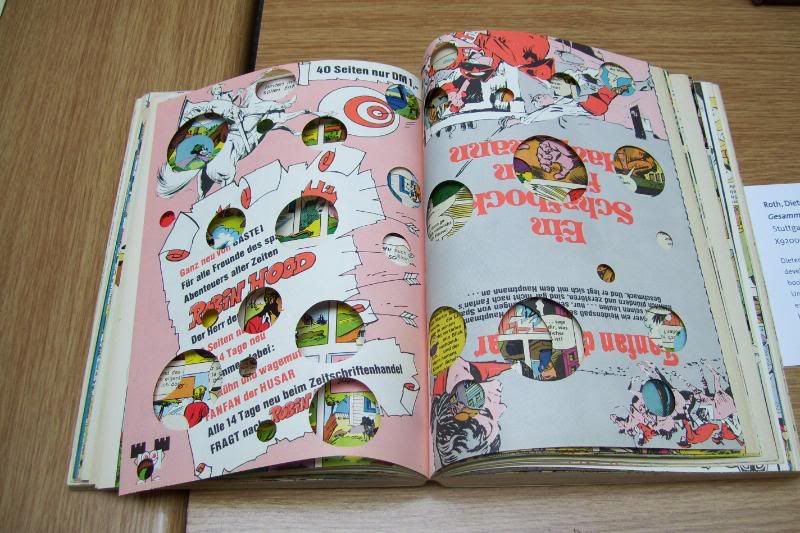 This original piece from 1987 with a bagpipe look is classified as a 'book object'
I really love the Victoria and Albert Museum and will be bringing my mother back here for sure when she comes to visit. I also want to return to visit the
Telling Tales
exhibit for research on my fantasy and magic themes.
The Sculpture Gallery was spectacular. I think my very favorite sculpture from this London trip was Eve from 1900. Eve seems self-absorbed, with her head bowed as if in shame, and her left arm placed protectively across her breast: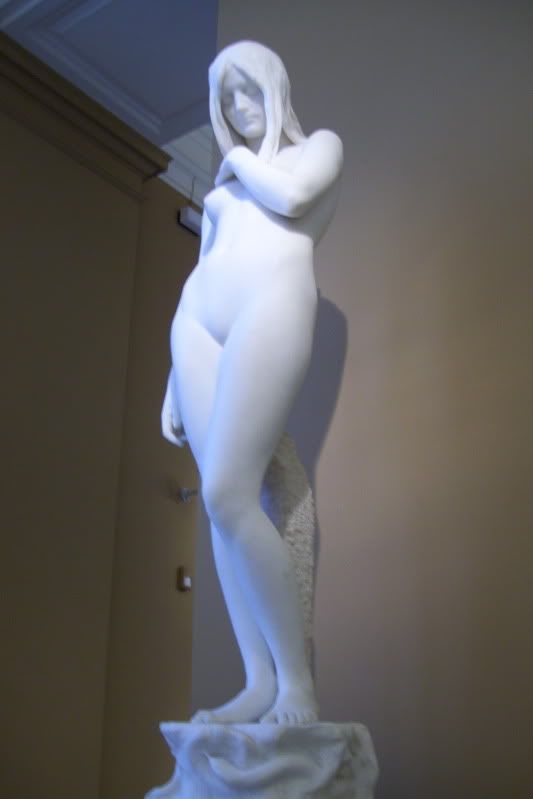 Because of my background in Theater, I took the chance to visit the Theatre & Performance Gallery. We had fun with the interactive costume exhibit:
There were also a lot of music and concert memorabilia, including a Les Paul guitar smashed by Pete Townshend in 1976.
Pictures of the Victoria and Albert Museum