Slideshow of Scottish Storytelling Centre and more

I was really excited to discover the
Scottish Storytelling Centre
while walking around Edinburgh. It was the perfect thing for my day off Edinburgh to do one my extra library visits for class. I was especially excited to learn the Centre does have a Library, and I was able to access the library and learn all about this innovative new Storytelling Centre in Scotland.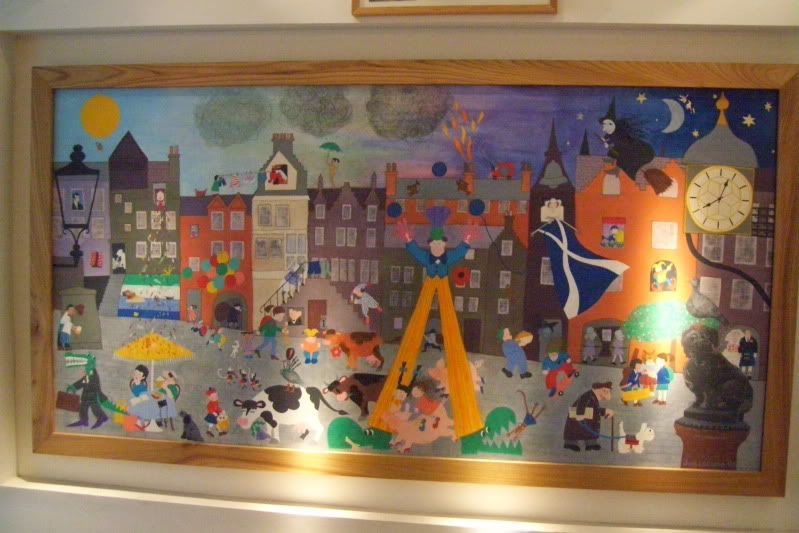 mural:
A Mile of Stories
by Julie Lacome
Whether you're looking for an entertaining evening out, fun family activities or the chance to discover more about Scotland's stories and the art of storytelling, the Scottish Storytelling Centre is the place to start. We present an exciting programme of live storytelling performances, theatre and literature, plus exciting visual arts, workshops and training events. Our programme aims to promote storytelling as a vibrant contemporary artform and to provide opportunities for everyone to celebrate Scotland's rich storytelling heritage.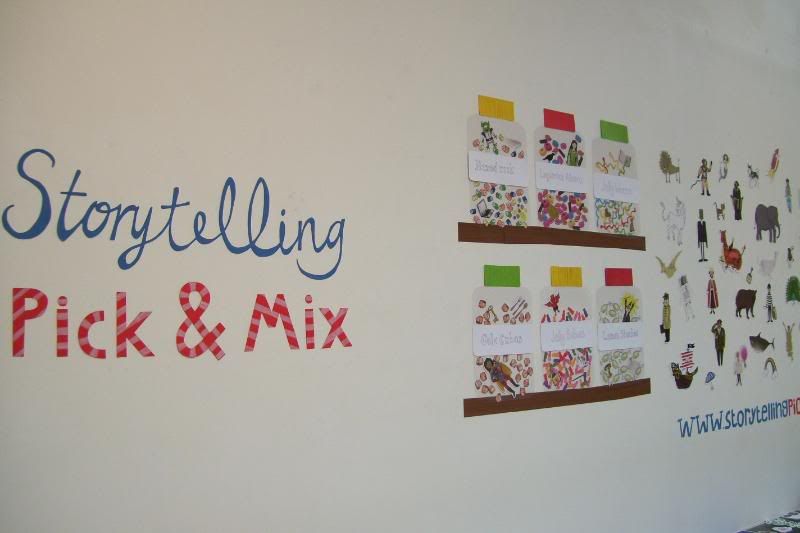 The Storytelling Centre has only been open for three years. I had the opportunity to explore the interactive exhibits and storytelling areas.
interactive exhibit: Raised in Edinburgh and steeped in Scotland's stories, Robert Louis Stevenson contributed to many different literary genres. Vistors can touch the green button at the bottom right of each panel to sample Stevenson's tales of travel adventure historical romance and his poetic and spiritual vision.
The George Mackay Brown Storytelling Library
Of special interest is the The George Mackay Brown Library on the 2nd floor. The Library and its associated education facilities are named after the Orkney poet and storyteller George Mackay Brown, who was the founding patron of the Scottish Storytelling Centre. The library is supported by The Barcapel Foundation, The Russell Trust, St Margaret's Chapel Guild and many individual gifts and donations. Additional volumes are loaned by the Scottish Arts Council Literature Department.
The collection includes folktales and fairy tales from around the world, plus an extensive collection of Scottish fairy tales. The collection also has teacher resources and some juvenile fiction. One section of the library has a collection of preschool books on display. Recently one of the storytellers has volunteered their time to organize the library. This library is an excellent Ready Reference resource for any involved with childhood literacy.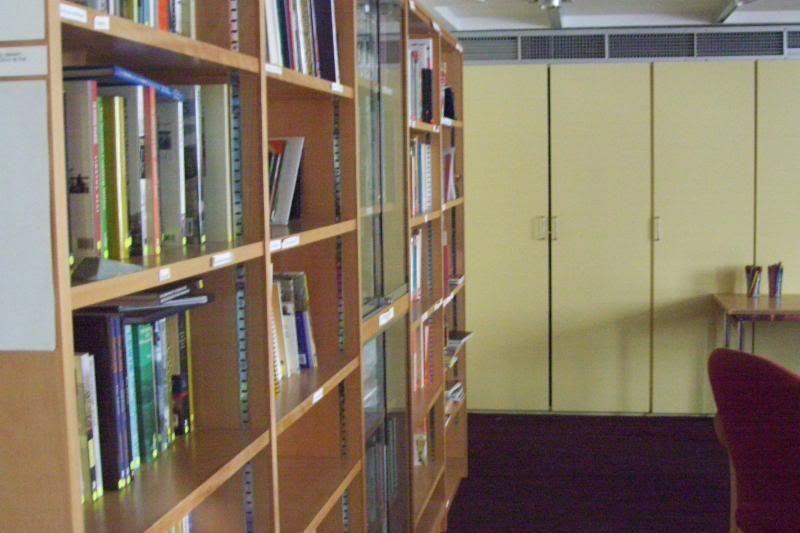 Check out my pictures to see the rest of the days activities!
George Heriot's School, J.K. Rowlings inspiration for Harry Potter
Fringe Store, the gift shop for the original Fringe Festival of the world
Ghost & Ghouls Trail, haunted tour of Edinburgh's underground vaults
Pictures of Scottish Storytelling Centre and more