Slideshow of Waterloo and Charing Cross libraries and more
I wanted to see more public libraries in London, so I made my second extra library visit a sort of field trip to some nearby libraries. I started with Waterloo, which is where I'm staying. I actually found
Waterloo Public Library
when looking for my local discount grocer!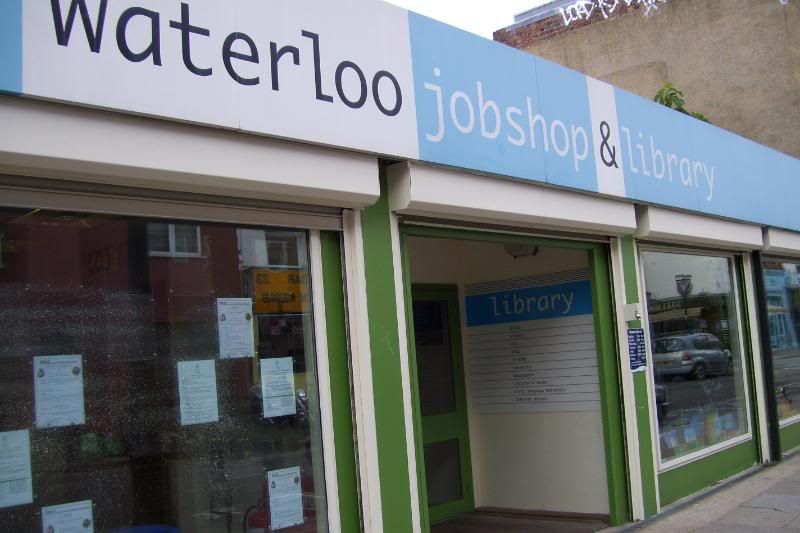 It was a busy library and I was excited to learn that it is also an active job resource center. In addition to regular lending services and instructive programming, the library also has a room dedicated to assisting jobseekers. In hard economic times, it was no doubt this library was thriving and staff were doing their best to keep up. In fact, they were so busy, I was not able to interview any librarians. I picked up tons of pamphlets and literature on all kinds of literary subjects and information resources. Overall this library has a great community feel, easily accessible, easy to share info/resources. Of special interest to me was the dedicated children's library. a nice collection plus play area in front windows of library.
Once again I found the Questseekers summer reading program theme, a childrens librarians worldwide can appreciate those busy summer reading program days! It was great to find such a gem of a community library so close to my London home in Waterloo!
Just a couple of Tube stops away is
Charing Cross Library
. I was surprised to learn when I arrived that this library serves the Chinatown of London. This library was rich with Chinese reading materials and resources.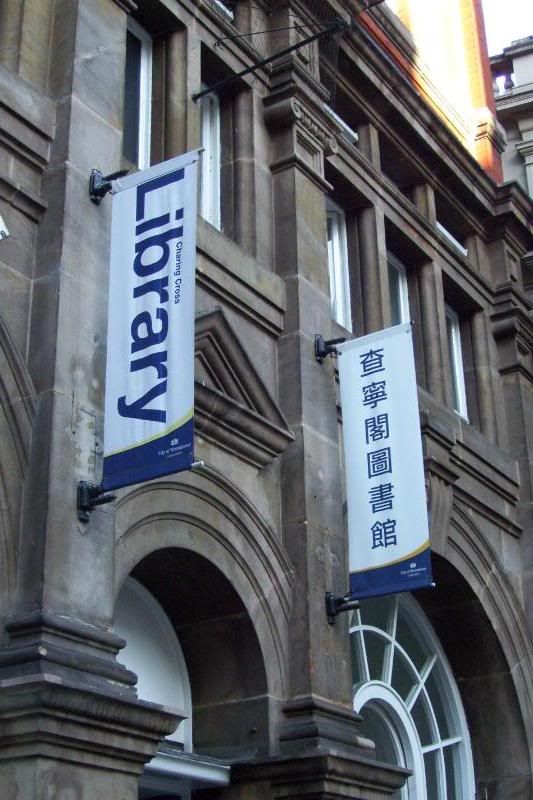 It was a large library and also very busy. It had an urban feel and was open late!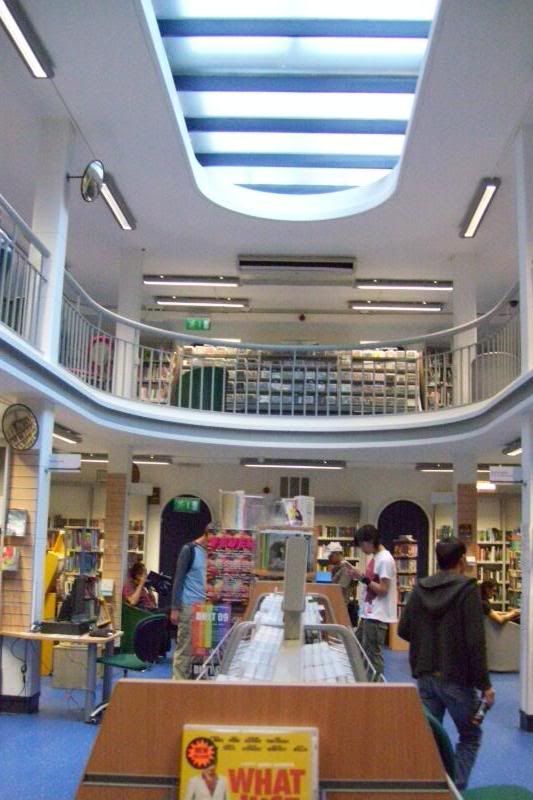 There is a music collection with a wide range of CDs, there are frequent
Employment Advice sessions
, and regular
sessions for the Under 5s
are held in the library.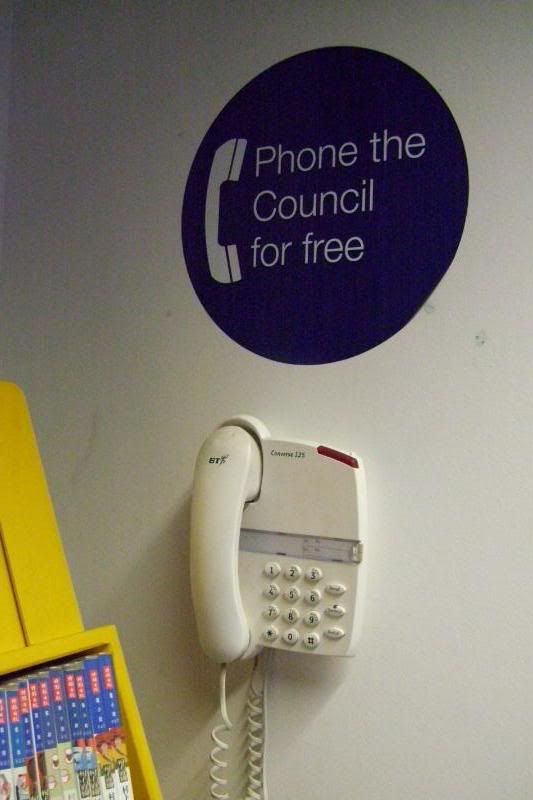 Call the goverment from the library! I think this is an excellent idea, let's share this one in America!
Check out my pictures for the rest of the days activities!
Dr. Martens store, combat boots
Rough Trade record store on Brick Lane
Rootsmaster vegan double-decker bus
Pictures of Waterloo and Charing Cross libraries and more